Desh Ke Saarthi' is a common platform for fleet owners to connect with right skilled drivers on the basis location, application, truck and route.
The program aims to address the shortage of drivers and provide verified & certified drivers with a faster turnaround time to fleet owners.
It would also provide a common ground for the drivers to look for desired job opportunities.
Our long-term goal is to formalize the industry and bring more respect in long haul CV driver profession.
How 'Desh Ke Saarthi' register drivers ?
DKS has a custom-built software application where we register drivers who are looking for employment through us, currently we have more than 5000+ drivers registered on our platform which is increasing day by day.
Benefits Of hiring Drivers From DKS
How to hire truck driver from DKS ?
To hire drivers through DKS program you need to give duly-signed 'Letter of Participation'

DKS team will understand your driver requirements & shortlist drivers accordingly.
Interviews will be scheduled with drivers as per mutually agreed time, date & location.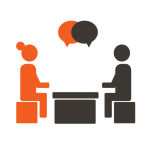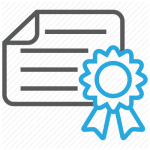 Post confirmation, relevant documents of drivers along with license verification will be provided to you